Good thing I take lots of pictures of the things I make because otherwise I would forget what I did after the Ravelympics! So, after the games ended I just didn't want to stop, I was on a roll!! So I was talked into knitting a Viking Bag by the lovely Feliciah! This was a wonderfully fun knit!! And until this bag I wasn't sure I liked knitting cables. I would knit them because I like how they look, but I didn't look forward to reading cable charts. When I finished my bag I realized I'm not especially sure what I should do with it. It's too small for me to use every day, but I think I'd have a hard time parting with it. So, for now it's sitting in a pile of finished knits just waiting for me to decide on the perfect purpose for it. Though I'm leaning towards a sock knitting bag :) wouldn't this make the cutest sock knitting bag?!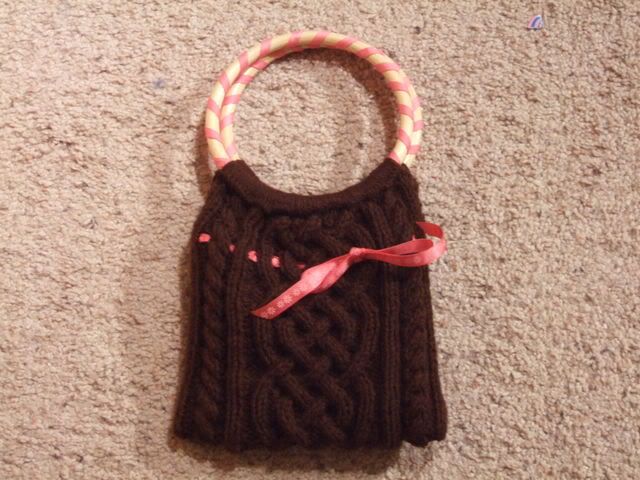 I even lined it so things won't slip through the little holes in the knit fabric. I think this matches the ribbon perfectly! :)
Up next was finishing spinning the yarn for the shawl I wanted to do for the Rav games, but just didn't get to (it was a fantasy event for me! hehe). Here's the completed yarn. This is about 5oz of merino/silk that I dyed, blended and spun up as lace weight singles. I fulled the singles to give them strength. :)
And I've cast on the shawl. It's still in the very beginning stages, but I'm so happy with how its coming along that I must show a picture!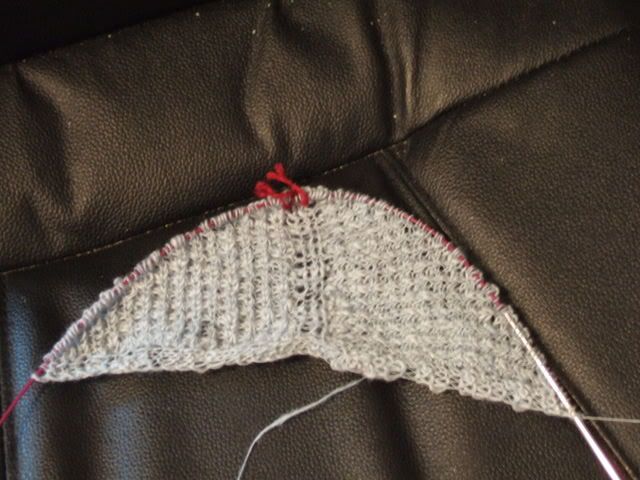 I also went through my stash and found a big ol' stack of yarn I need to use up. So I knit up this sweater for my 3yo. She loves it! :) I want to make another one for my oldest daughter at some point soon. Isn't she so cute in this sweater!? Don't worry about her brother, he's just sad that I asked him to step out of the picture. He loves having his picture taken too!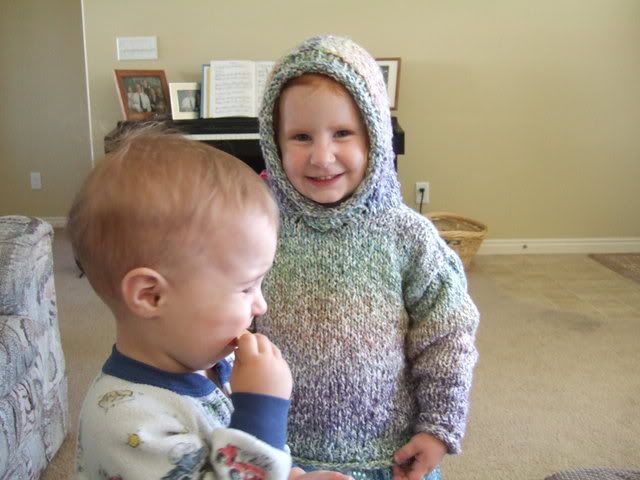 Then I was just dyeing to spin some angora because I had a few ounces, and it's just the softest stuff I think I've ever felt! Oh yeah and I went to the state fair where the spinning guild had a few samples on display, and the angora was just heavenly! I had to have something made of angora of my very own!! So I spun up 2oz of angora (from a bunny), and plied it with some silk caps singles I had laying around to add strength, and make the angora stretch further. I like how it turned out. It looks rather festive!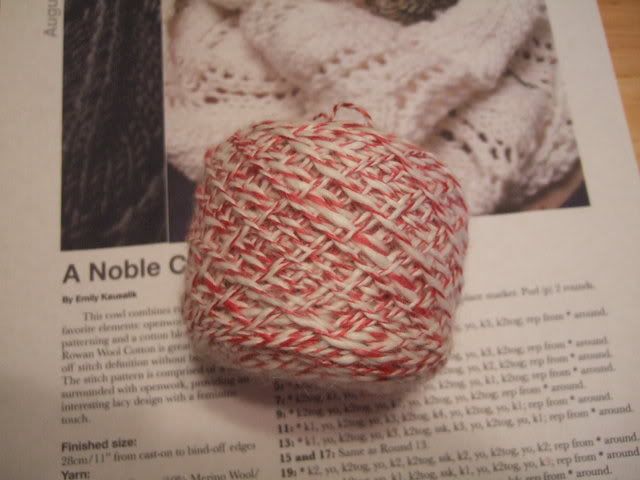 Then I knit up this cowl. A cowl is kinda like a short scarf that buttons or slips over your head. It's going to be so nice and soft and warm this winter! :)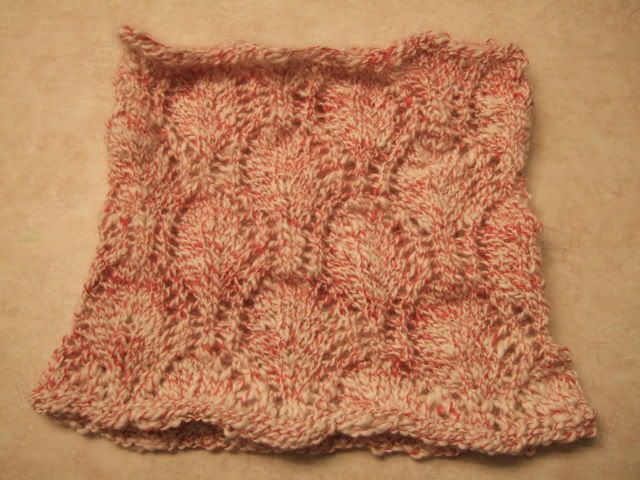 And an action shot! :)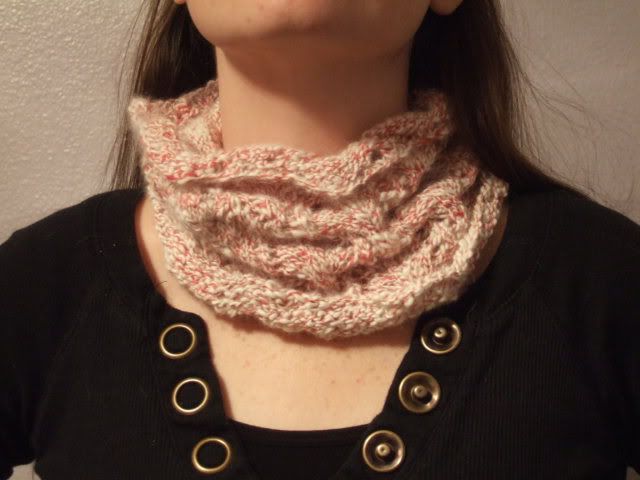 I've also attended a fiber fair, and completed some socks since this, but those events are so special they deserve their own posts! hehe. So until next time... Happy knitting! :)