Saturday October 4th I attended my first fiber show! :) It was held at Wheeler farm (believe it or not I had never been to Wheeler Farm eber before in my life!) Now to those of you who do not spin, you may not appreciate the excitment of attending a fiber fair, but believe me, it's cool! Unfortunatley it rained all day long, but that didn't keep me from meeting some grear people, and buying some lovely fiber! My funds are rather limited, so I had to choose carefully, and boy were there some lovely fibers there! But I was so in love with this merino/silk blend that it won, and happily followed me home! :) Just look! Doesn't it look so soft, and shiny? Well it is!! I'm currently 1/2 way through spinning it into what I hope to be fingering weight yarn when it's plyed. And it'll make some of the nicest socks I've ever seen (I hope!) :) And it's been a total joy to spin! I LOVE spinning silk/merino!! It's one of my very favorite blends!!
So I had a great day in the cold where I met some lovely people, including my new friend Wendy who convinced me that attending the Wasatch Woolpack spinners guild meetings, and is just all kinds of fun!
And when I got home I had 7 1/2 pounds of corridale fleece waiting for me! :) Woo Hoo!! I was so excited that I started washing it that night! :) Here's the darkest of the fleeces before washing.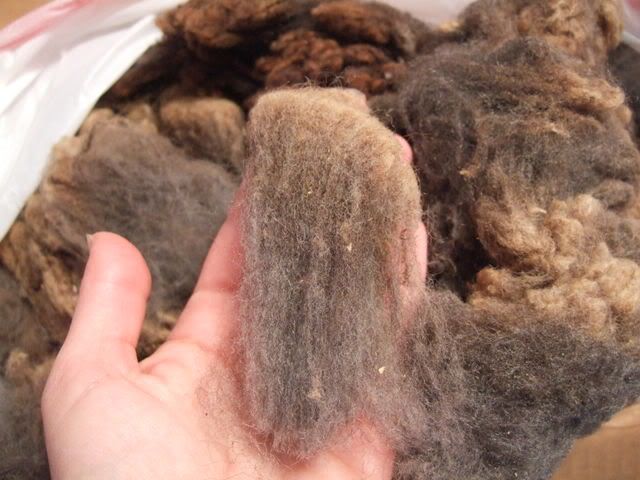 And after washing. It's lovely and soft! I haven't spun this color yet, but rest assured when I do I'll be posting about it! I really can't wait to see how it spins up, but I have so many spinning projects planned and started that it'll have to wait.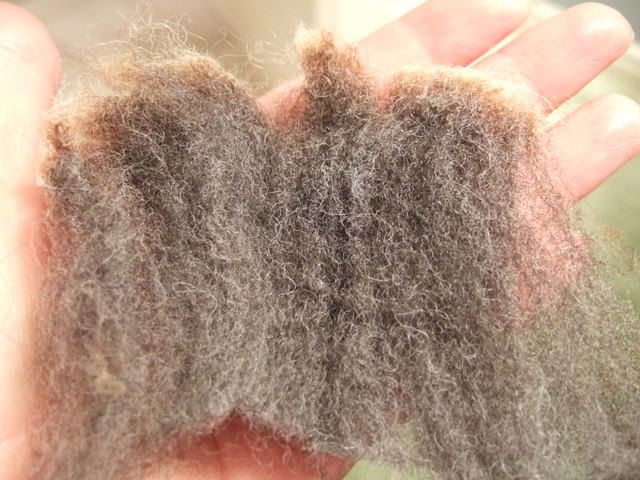 Then there's grey. This is a lovely color. This is b-4 washing.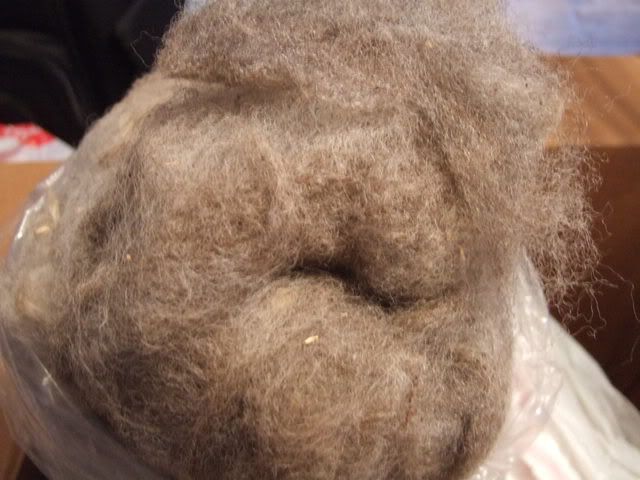 And washed.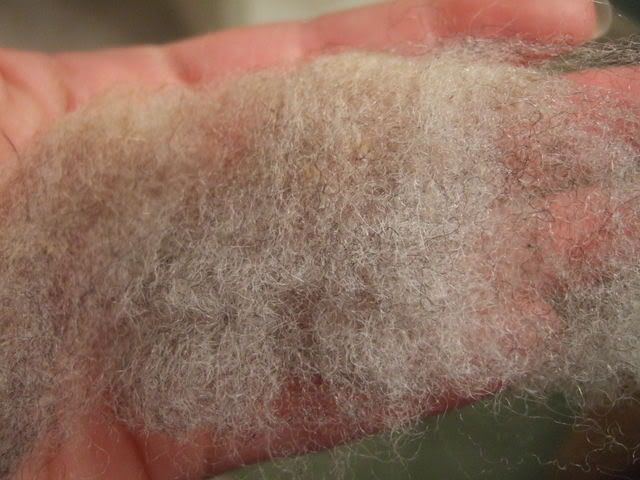 And the white, before washing.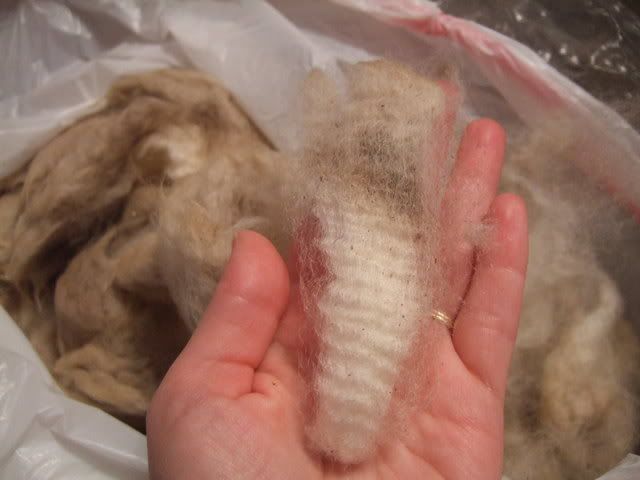 And washed. Look how lovely it washed up! :) I liked this so much I combed some right up!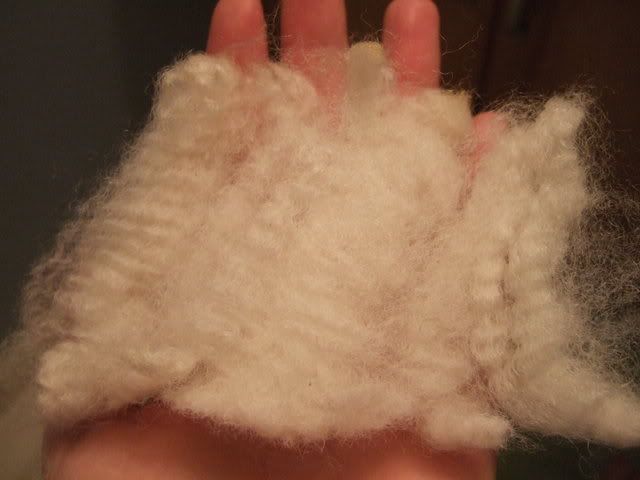 This is some of the fluffiest fluff I've ever felt! I couldn't stop petting it for days! LOL!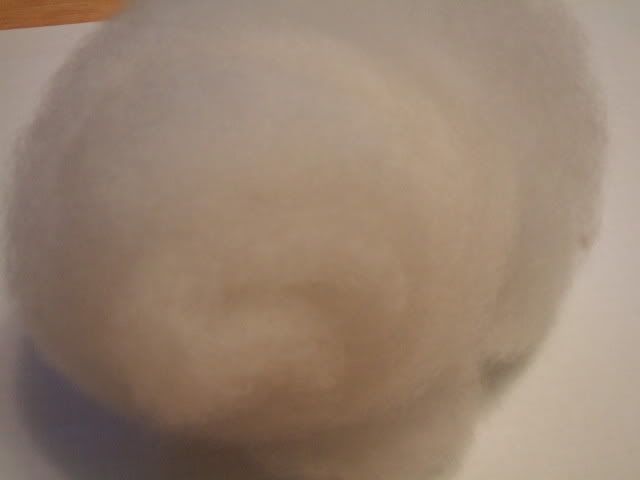 Then I spun some of it. While this yarn is rather simple in it's natural white color it's so pretty! :) kinda reminds me of snow.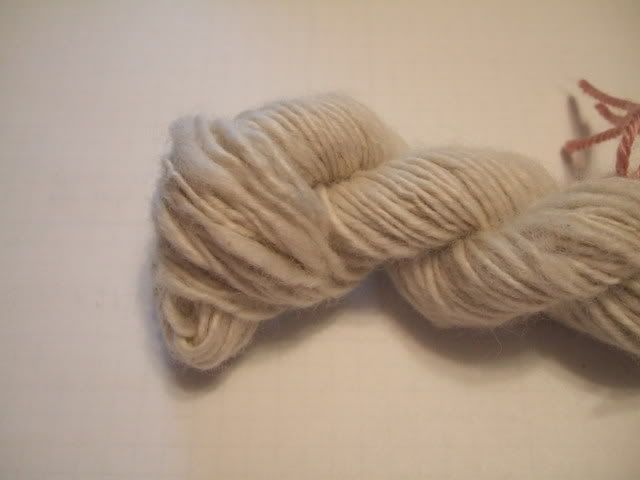 So there ya have it! Now you all know what I bought at the fiber fair, and what fleece looks like b-4 and after washing and spinning. :)
Happy spinning! :)