Well, I suppose the next most recent thing I finished since the GBFAF (great basin fiber arts fair) was some spinning. I have this colorway that I call "Pink Lemonaid" (I know how to spell lemonade, but I think it's kinda fun spelled "my" way) that was just kinda a color combination that I dreamed up one day, so I dyed up some fiber, and spun it into sock yarn. Well I got some really positive feedback on it, so I decided to make more. I dyed some up on sock yarn, and really wanted to spin some more. So I carded up these batts, and then dyed them because I wanted good strong sock yarn, so my superwash merino needed some nylon in it for strength. So I carded it up real good, and dyed it after carding. I was a little worried about it comming out all matted and not spinnable, but I was surprised by the fact that the fiber was still lovely soft and fluffy once dry. So I spun them right up!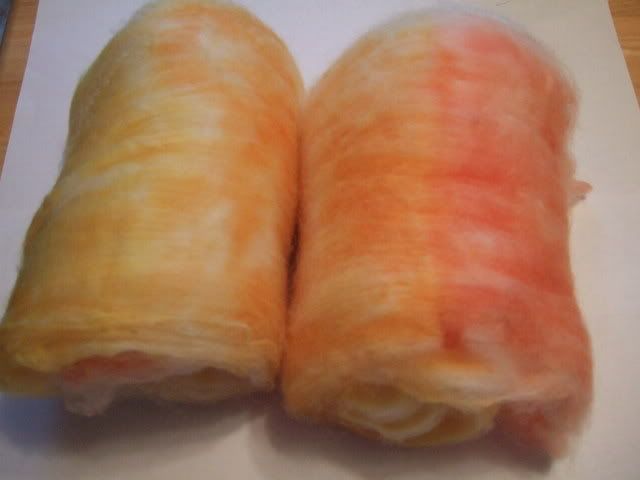 Here's the first bobbin. :)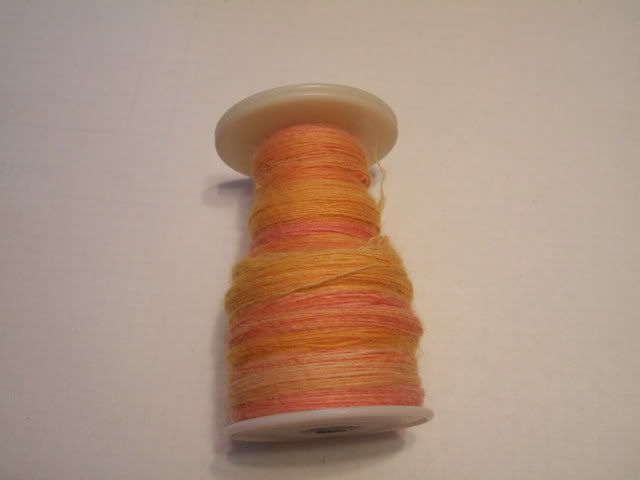 And bobbin #2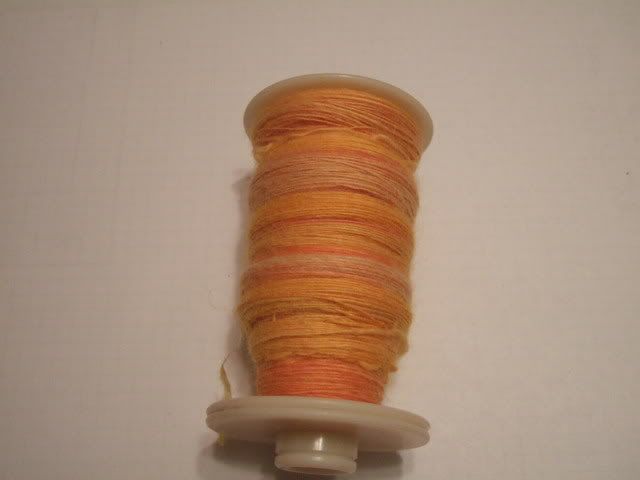 Both bobbins together! Aren't they pretty together?!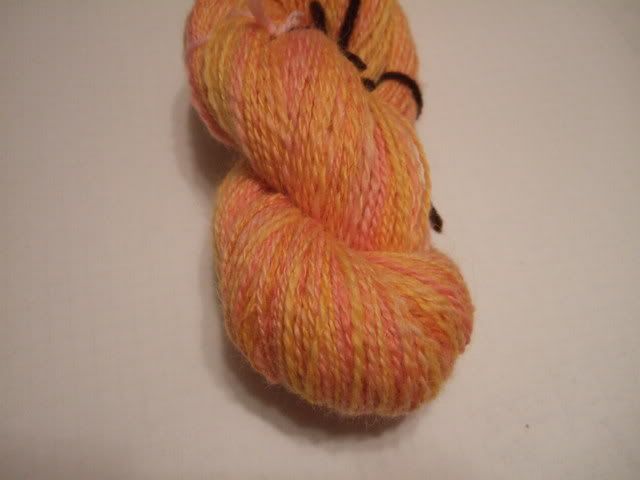 And the skein! :) See I really like this yarn! This will go up in my shop with my next update. It's so soft and squishy! :)
My next spinning project was an experiment in bulky singles yarns. This was spun up from some domestic wool roving that I had dyed a while ago. I'm actually pretty pleased with how it turned out. I think there's only about 30ish yards here, so I think I'll use it in either a felted project, or as a stripe in a hat. I love purple! So naturally I love this yarn! The thing I like about bulky singles is their fluffyness. This is certainly a fluffy yarn! :)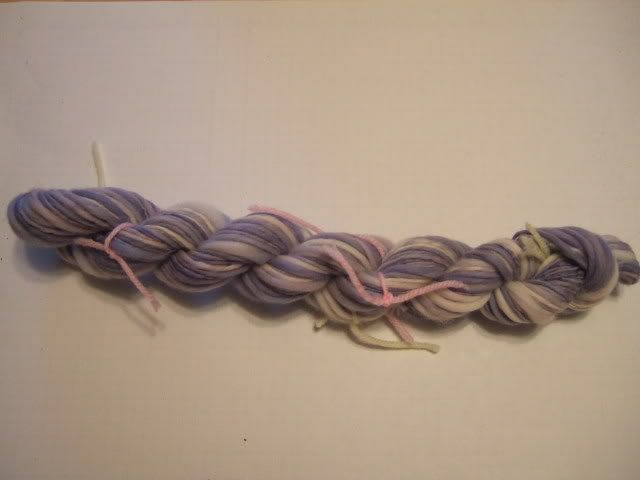 Here's a closeup.